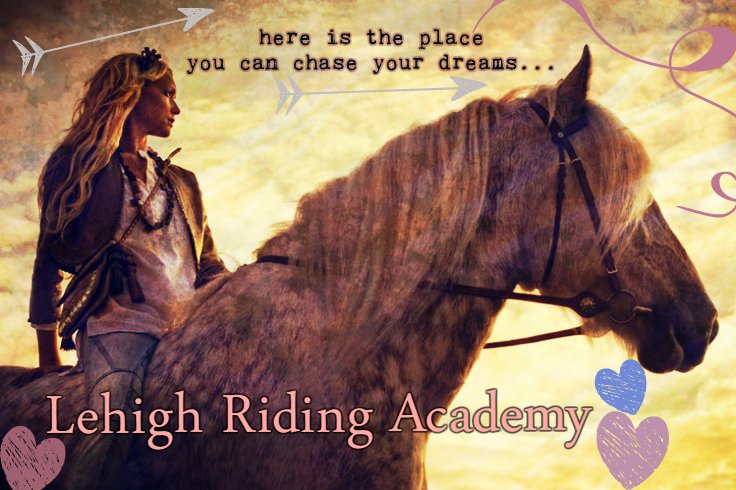 Welcome to Lehigh!

Welcome to Lehigh Riding Academy, a prestigious riding academy set in the small, yet bustling town of Lehigh Valley. Founded about 20 years ago by two horse enthusiasts, the academy has made a name for itself as one of the best, but, with the recent retirement of the original founders and the handing of the baton to a totally new head, there is talk that the academy may be up to losing that reputation. Rumors are just rumors, yes, but only time will tell if those rumors will come true...



Vote For Us!




Rules
Face Claim and Canon List
Character Application Model



It is now:

Spring

!





Site Staff

~ McKenzie - Site Owner ~




Catriona Faulkner




~ Collective Admin Account ~

On The Map

This is where any news of the forum will be posted. Admins will try to update it regularly.



♞ Welcome to LRA! The site has gotten a new face lift and an update on the plot!





♞ Yes, the site is open, for any of you lurking guesties that may be interested in signing up! We'd love to have you aboard, so why not go up and register with us to see if you're interested!





♞Spring has officially arrived! Warm weather for the win!




Affiliates

Sites We <3
Affiliate with us and have your gorgeous banner here <3




3>3>




Join a Group

Which group would you like to join ?